Bring people together anytime, anywhere, on any device.
We work together in different ways. We connect and collaborate using voice calls, instant messages, video meetings and more. But when each requires a different tool, we're less productive and business suffers.
There is a better way. The 8×8 Open Communications Platform™ with X Series service plans empowers individuals, teams, and organizations to work better from anywhere, engage better with customers, and seize business opportunities without compromise.
Get the best of voice, video, chat, contact center, analytics, and APIs for everyday business apps, so that everyone can work together more naturally and effectively from anywhere.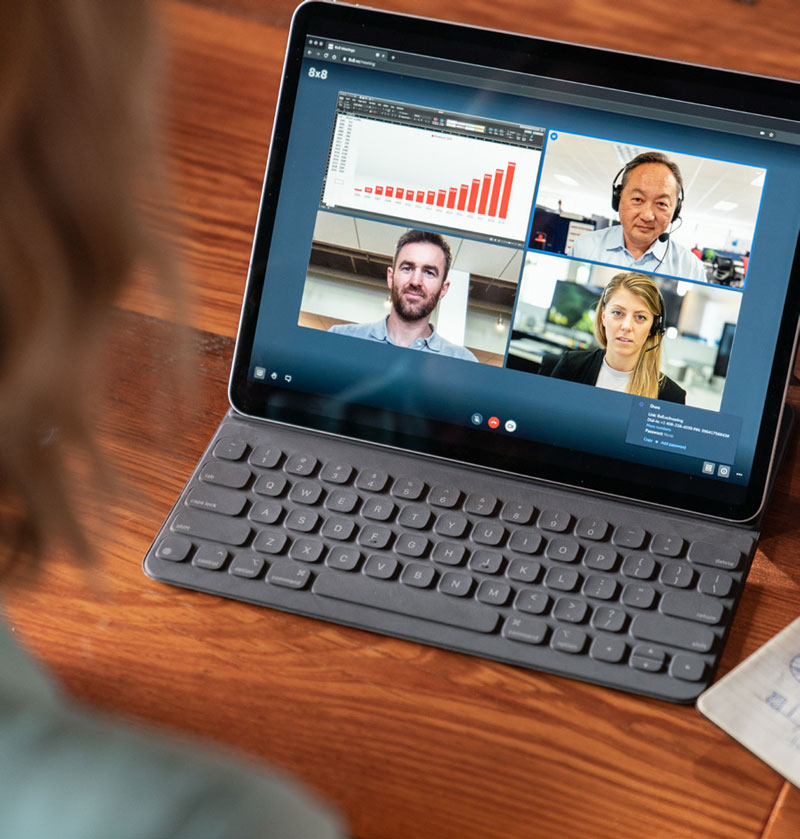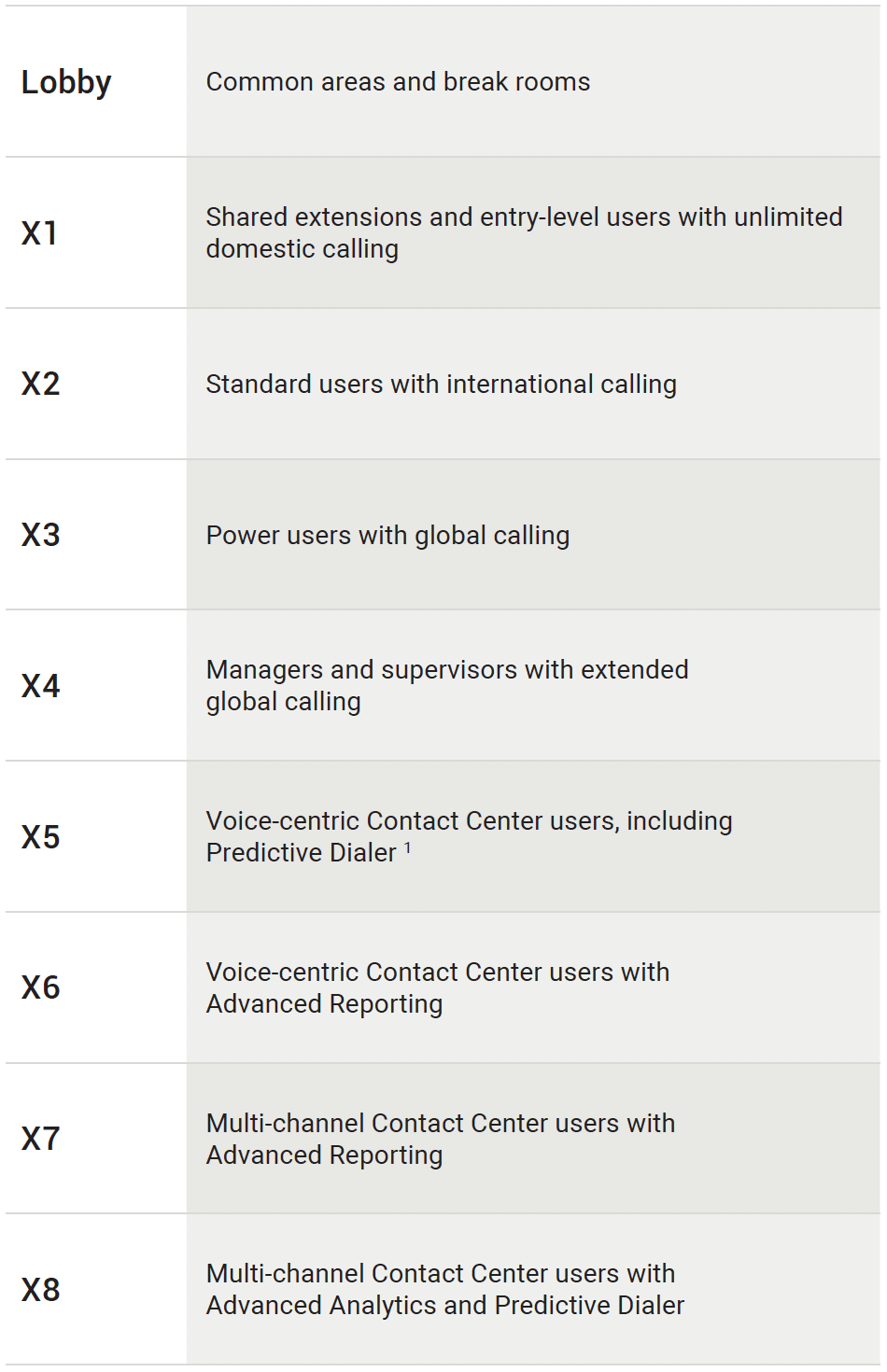 Shared extensions and entry-level users with unlimited domestic calling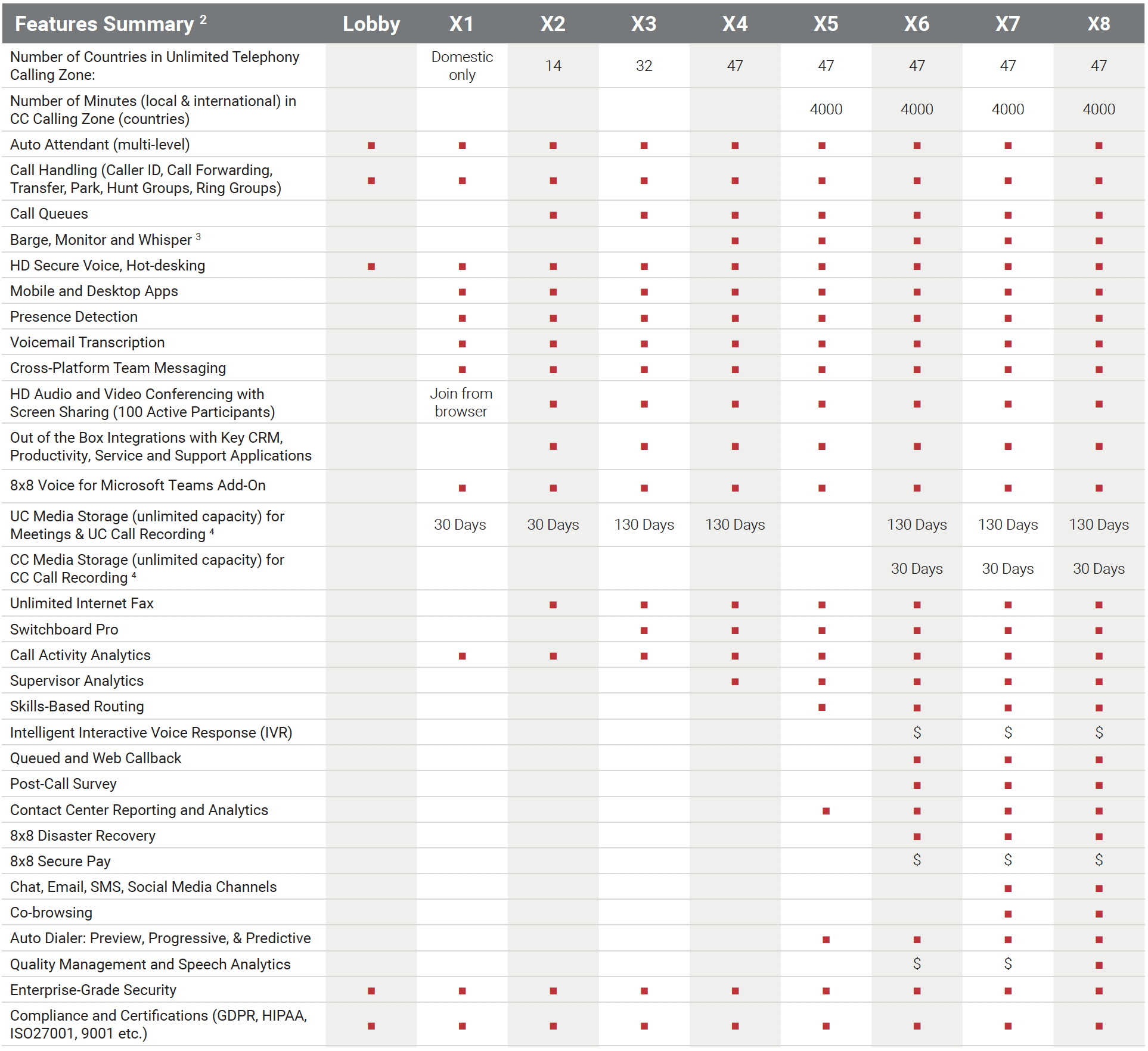 1. X5 Service Plans are only available as add-ons for existing customers.
2. Refer to the X Series Solutions overview for the full X Series feature set.
3. 8×8 Barge-Monitor-Whisper (BMW) helps office managers and supervisors with X4 licenses to listen in on any active call X2 and above.
4. Add-on storage options are available including long-term archive 'cold' storage and CC screen recording.